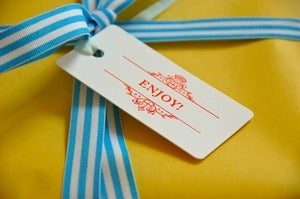 $

12.50
Add a touch of elegance to your presents both big and small. Letterpress printed in Providence, RI these tags are 3.5-inches by 1.75-inches with mint colored linen ribbon. They are perfect for presents and also when you bring a special bottle of wine to someone's house.
Price: $12.50 for set of 10
Please visit our new web-site at www.empiredelicious.com!!